Products
About Us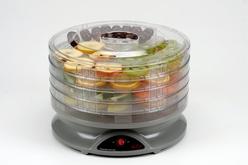 Chang Yue industrial Corp is a large manufacturer and exporter of home kitchen appliances. Our excellent and varied products include coffee roasters, food dehydrator, yogurt maker, chicken rotisserie ocens, steamers.

Founded in 1984. Our business has been satisfying customers around the world for more than 30 years and we are proud of say our fantastic equipment is made in Taiwan.

We hold health and safety to be the highest priority within our company and hold CE, UL, CSA, SAA, GS and JIS safety/quality approvals.
We also provide ODM/OEM services to our clients.
Please do not hesitate to contact us on head office +88665932311
email hottop@ms12.hinet.net.

Exporting our products to the United States and Europe since 1984, we ensure low prices and superior quality. OEM services are welcomed. With a factory covering an area of 2,800 square meters, located in Tainan, Taiwan area, our group also offers auto accessories, including drivers' comfort massagers, car cooling fans, instant traction devices, emergency hammers and others. Please feel free to contact us today for more information about our products, facilities and services.
More
New Products